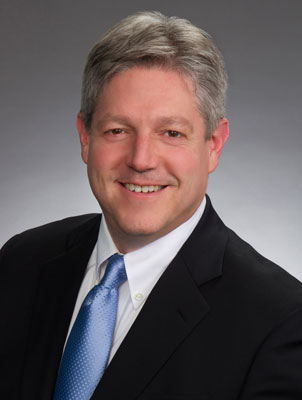 At a Glance
Education
Yale Law School (J.D.), Yale Journal on Regulation (managing editor)
Duke University (B.S., Computer Science and Economics,

magna cum laude

, Phi Beta Kappa)
Bar Memberships
District of Columbia
Maryland
Virginia
California (inactive)
Stephen Chertkof is a nationally recognized employment discrimination and civil rights lawyer.
Consistently named by Washingtonian magazine and Superlawyers as one of Washington's top lawyers in his field, and named "Lawyer of the Year" for 2015 in the Civil Rights category by Best Lawyers, Mr. Chertkof has successfully litigated cases at both the trial and appellate levels for over 25 years. Mr. Chertkof is a 1988 Graduate of Yale Law School, where he was managing editor of the Yale Journal on Regulation and a 1985 Phi Beta Kappa and Magna Cum Laude graduate of Duke University.
Mr. Chertkof is a founding partner of HHC&S, where he concentrates his practice on civil rights litigation and employment discrimination. He is a highly skilled and experienced advocate and negotiator, who achieves excellent results for his clients in court or through settlement.
Mr. Chertkof has served as counsel in some of the most significant, precedent-setting discrimination cases in recent employment law history, including: co-class counsel for damages in the largest sex discrimination settlement ever (Hartman v. Albright resulting in a $535 million class action settlement); lead counsel in a Fourth Circuit victory establishing that a man with kidney disease was protected from discrimination by the Americans with Disabilities Act (ADA) Heiko v Colombo Savings Bank; lead counsel in a $2 million trial verdict in favor of a woman who challenged her employer's "glass ceiling" for women, finding that she was repeatedly passed over for promotion in favor of less-qualified men (Donnell v. England); and co-counsel in a case establishing that thousands of federal retirees living in Virginia had been taxed unconstitutionally and were entitled to refunds that was reviewed by the Supreme Court (Harper v. Virginia Department of Taxation). The majority of his court cases have been resolved through confidential settlement agreements, most often before trial.
Mr. Chertkof has served as co-counsel before the United States Supreme Court and has co-authored amicus curiae briefs ("friend of the court briefs") on many of the important civil rights cases in recent decades. He has argued appeals before the Unites States Courts of Appeals for the Third, Fourth, Federal and District of Columbia Circuits. He is a member of the bar in the District of Columbia, Maryland and Virginia.
In addition to his casework, Mr. Chertkof is actively involved in advancing the legal rights of employees at the local and national levels. He is a past President of the Metropolitan Washington Employment Lawyers Association (MWELA), and currently serves on its Board of Directors. He is also active with the National Employment Lawyers Association (NELA), writing amicus briefs in cases before the Supreme Court and other federal and state appellate courts on issues of broad importance regarding employee rights. Mr. Chertkof also serves on a local court committee reviewing rules changes related to civil litigation.
Mr. Chertkof regularly serves as a faculty member for the Advanced Employment Law course sponsored by the Advanced Law Institute-American Bar Association, and frequently lectures to legal and professional groups on developments in civil rights and employment discrimination law.
Contact Stephen Z. Chertkof via email:

stephen@hellerhuron.com