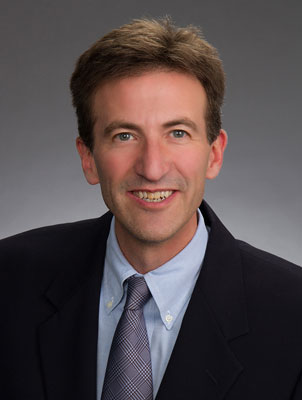 At a Glance
Education
Georgetown University Law Center (J.D., honors)
Miami University (B.A.)
Bar Memberships
District of Columbia
Maryland
California (inactive)
Richard Salzman is a partner in the firm of Heller, Huron, Chertkof & Salzman, and a 1988 graduate, with honors, of the Georgetown University Law Center.
Mr. Salzman has been litigating employment/civil rights claims in federal and local courts in the District of Columbia, Maryland and Virginia since 1989. He has successfully argued cases before several federal and local appellate courts, as well as the United States Supreme Court in a case alleging discrimination against a United States Senator which raised a constitutional issue of first impression. He is a member of the District of Columbia, Maryland and California bars. Mr. Salzman has been included in the 2007-2014 editions of Best Lawyers in America and has repeatedly appeared on Best Attorneys lists in publications like Washingtonian Magazine, and honored in SmartCEO Magazine.
The key to any employment discrimination case is to marshal sufficient evidence to convince the trial court that a jury could reasonably find discrimination, and often cases will resolve prior to trial if that happens. In 2013 and 2014, Mr. Salzman resolved four cases on behalf of high level executives after obtaining favorable rulings from the trial courts regarding the claims and evidence that would be permitted at trial.
Not all cases will settle, and when a trial is needed to resolve the dispute, Mr. Salzman brings extensive experience in both jury and bench trials. He has been lead counsel, and successfully tried cases in the following areas: sex and pregnancy discrimination (most recently a 2014 verdict finding his client was fired for disclosing her pregnancy); retaliation (multiple verdicts including a 1.7 million dollar emotional distress award and a 2 million dollar settlement following a successful bench trial); sexual harassment ($300,000 verdict on behalf of teenage waitress in local restaurant sexually harassed by her boss); hostile work environment ($750,000 verdict on behalf of local university professor); age discrimination (66 year old WMATA train supervisor denied promotion and fired because of her age); wrongful discharge ($776,000 verdict in favor of client who was fired for refusing to dispose of medical waste in violation of OSHA standards); disability discrimination (failure to accommodate); intentional infliction of emotional distress and personal injury (negligence). Mr. Salzman has also successfully handled a number of cases before administrative agencies, such as the Equal Employment Opportunity Commission and the Merit Systems Protection Board.
Mr. Salzman also has developed extensive experience in appellate advocacy, including successful arguments in the United States Supreme Court and federal circuit and local appellate courts. In Hanson v. Dayton, Mr. Salzman successfully argued a case of first impression bringing discrimination claims against a United States Senator. Mr. Salzman has argued several successful cases in the United States Court of Appeals for the District of Columbia Circuit, including Barnett v. PA Consulting Grp., Inc., 715 F.3d 354 (D.C. Cir. 2013) (which reversed the trial court's grant of summary judgment on a sex discrimination claim); Navab-Safavi v. Glassman, 637 F.3d 311 (D.C. Cir. 2011) (upholding a free speech claim under the First Amendment of the Constitution); Gardner v. Benefits Communications Corp., 175 F.3d 155 (D.C. Cir. 1999) (reversing the district court's order compelling arbitration of employment discrimination claim) and Kumar v. WMATA, 97-7164 (upholding verdict on intentional infliction of emotional distress claim). He has also handled successful appeals in the local D.C. Court of Appeals (see Carter-Obayuwana v. Howard Univ., 764 A.2d 779 (D.C. 2001) and the U.S. Court of Appeals for the Federal Circuit (Manley v. Dept. of the Air Force, 95-3816 (Fed. Cir. 1996). Mr. Salzman is a Board member of the Government Accountability Project (GAP) a member of the District of Columbia Bar Pro Bono Committee, former president and Board member of the Washington Council of Lawyers, and has worked extensively as co-counsel with the Washington Lawyers Committee for Civil Rights and Urban Affairs, where he has been recognized with an Outstanding Achievement Award for his service.
Contact Richard A. Salzman via email:

salzman@hellerhuron.com